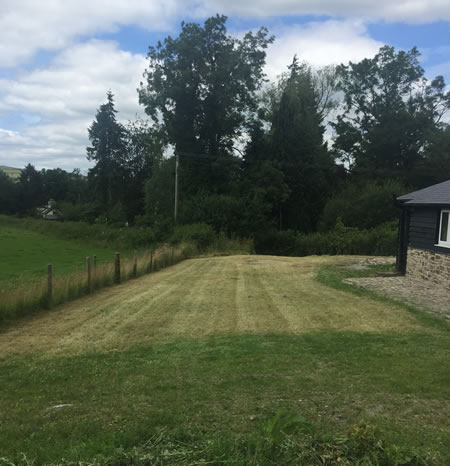 Our location offers the dogs a doggy friendly garden to run around in and make new friends. The garden is managed all day to provide a safe location for the dogs. If it becomes too cold or wet as it often does then the dogs are taken into our large nice warm kitchen breakfast room.
The dogs are walked in the wonderful countryside surrounding our home between Presteigne and Leominster.
Bedtime
We have a lovely large kitchen breakfast room where all the dogs can 'cozy up' together, but some dogs prefer the house and so can snuggle up with us. If any dog prefers to sleep alone they certainly can. Please bring their own bed with all the smells of your home.
Call Us!
You are welcome to call or text to keep in contact while you're away.
Food
Breakfast and dinner is served in the kitchen breakfast room, but some dogs prefer to eat alone and this of course can be arranged. We can provide food although most people prefer to bring their own. Please bring sufficient amount of your dog's usual food for the duration of their stay, including any special dietary requirements or supplements as discussed at time of booking.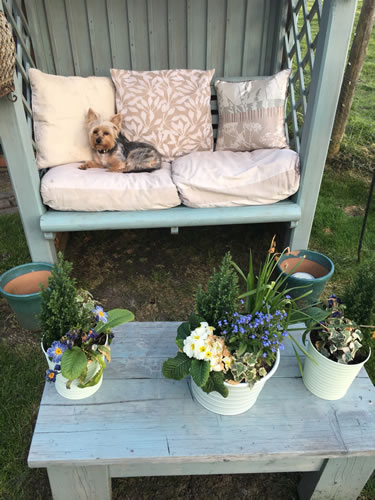 Fees
Doggy Day Crèche
We provide day care at £15 per day, which is greatly welcomed by busy professionals.
Overnight Stay at Dogs At Home - £20.00 per dog
Bookings
Please ring to discuss dogs and dates; if there is availability we will ask you to fill out a booking form and return it with a deposit to confirm your booking.
Currently we are accepting short notice and emergency bookings.
Visits
Please call for an appointment to look around.
References
If you would like to speak directly to some of our customers for references please get in contact as many are happy for me to pass on their contact details.
Please Contact Us to discuss in more detail, we do provide discounts for long term arrangements.